COVID-19 RESPONSE PROTOCOLS AND SAFETY MEASURES (Rev. 6/15/20)
As of 5/1/20, we have implemented the following pandemic safety protocols for all sampling programs being executed through 12/31/20. You can view these protocols for IPI, our warehouse/fulfillment center, in compliance with U.S. Dept. of Homeland Security Worker's Essential Critical Infrastructure During Covid-19 Response. As of this update, we are sampling this summer and fall at our college gyms, health centers, and campus book stores, physician offices, golf resorts, and hispanic supermarkets (varies by state regulations and individual locations). We are also planning to sample selectively at our yoga and Barre studios, cross-training gyms, and ski resorts, decisions to be made as we acquire more information on these channels and locations. Last, we are developing new "pandemic-friendly" sampling networks including our new Outdoor Adventure Network™ and will make formal announcements on these soon. We have and will continue to monitor state-by-state reopening rules from the New York Times and CNN (feel free to bookmark this page so you can monitor as well). Be well and stay safe. Brian Scott Sockin and Darlene Genander, Managing Directors.
WHO WE ARE
Sampling Store™ has been a leading U.S. lifestyle product sampling agency, delivering more than 600 million samples for clients since 1994. Our focus is active / healthy lifestyle sampling with brands that meaningfully engage consumers and shoppers along their wellness and passion paths.
WHAT WE DO
Product sampling is powerful but also can be costly, which is why you should entrust your activations to a company with experience, like ours. Our tagline is "Trial without the error" because we've honed best practices and compliance by executing hundreds of programs across many brand categories.
WHO WE ARE
We've delivered on trial objectives for hundreds of CPG companies large and small, such as Kraft/Heinz, Mondelez, Quaker, Pukka, Kashi, Orgain, P&G, Uniliver, J&J, Nature's Bounty, Boiron, and many major retailers such as Walmart, CVS/pharmacy, Walgreens, Publix, and Kroger.
Lifestyle Sampling Touchpoints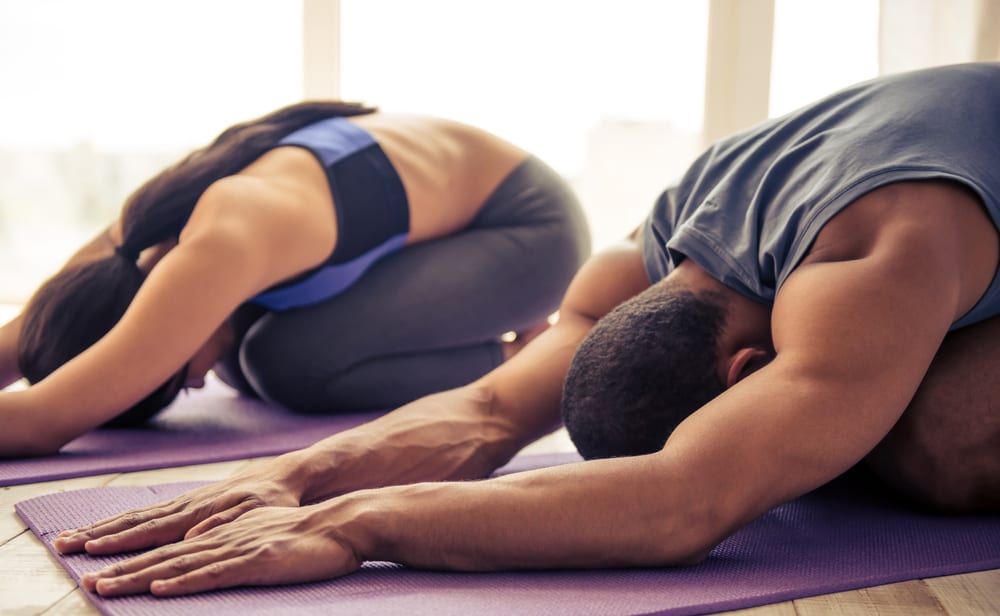 Yoga Studio Network™
Yoga is now American's #1 growth sport with more than 36 million Americans that have made yoga a part of their health and fitness lifestyle. Our exclusive Yoga Studio Network™ is comprised of 5,000+ independent and chain yoga studios nationwide, developed in partnership with the leading industry magazine and voice, Yoga Journal.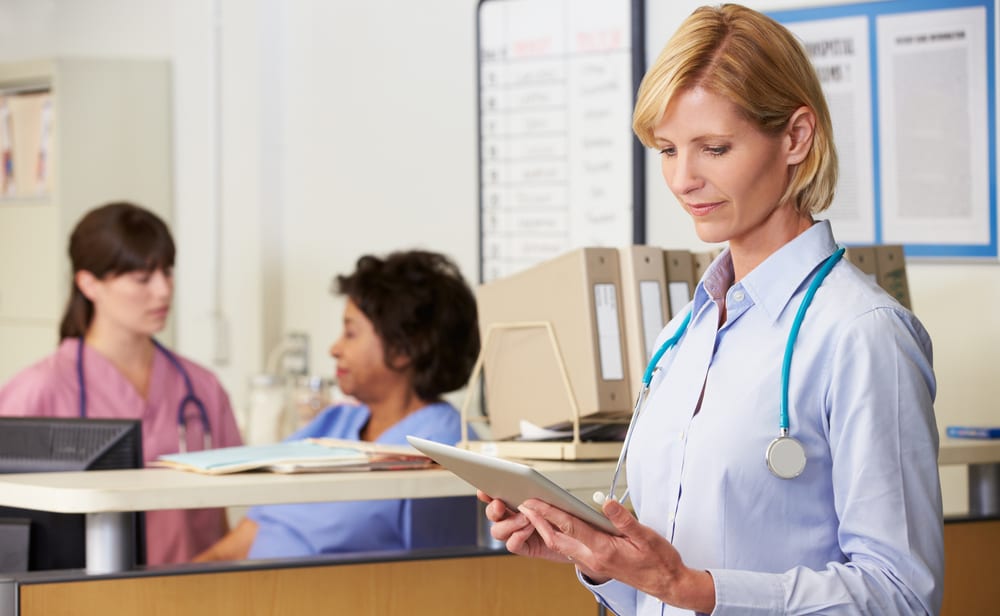 Access Health™ Physician Network
Access Health™ has been a leader in physician office brand marketing for two decades. Comprised of hundreds of thousands of general practitioners, specialists, nurse practitioners, and other health care professionals, we connect brands with patients for product sampling, literature, and Life-to-Shelf™ retailer shopper marketing activations.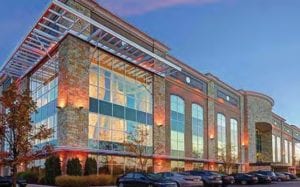 Life Time Athletic
Get your brand into the hands of 1.8 million affluent, active lifestyle, and endurance sports-minded men and women inside 135 Life Time Destinations, at Life Time Athletic Events in major markets, and through Life Time's Athlinks endurance sports network of more than 9,000 sporting events. Life Time, the Healthy Way of Life™ brand.
Ski Resort Network™
Looking to connect with active, affluent, and highly loyal winter sports enthusiasts in experiential critical mass? Let us deliver a powderful trial solution for your brand at up to 90 major ski resorts across the U.S. — from resort lodge check-in or in-room sample distribution, to a fully integrated experiential mountain campaign.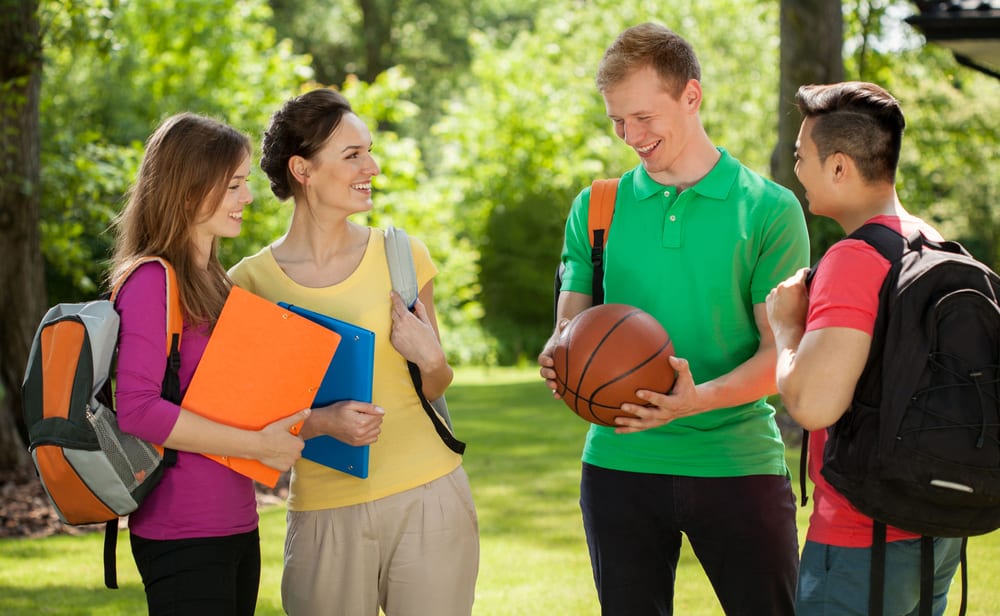 Campus Sports & Fitness Network™
CoOptions Health & Wellness has created a comprehensive network of more than 2,000 college campuses with sports and fitness facilities, the ideal touchpoint to deliver your brand to influential, health and fitness-minded students at "point-of-sweat." All programs are completely customized and samples are delivered at check-in.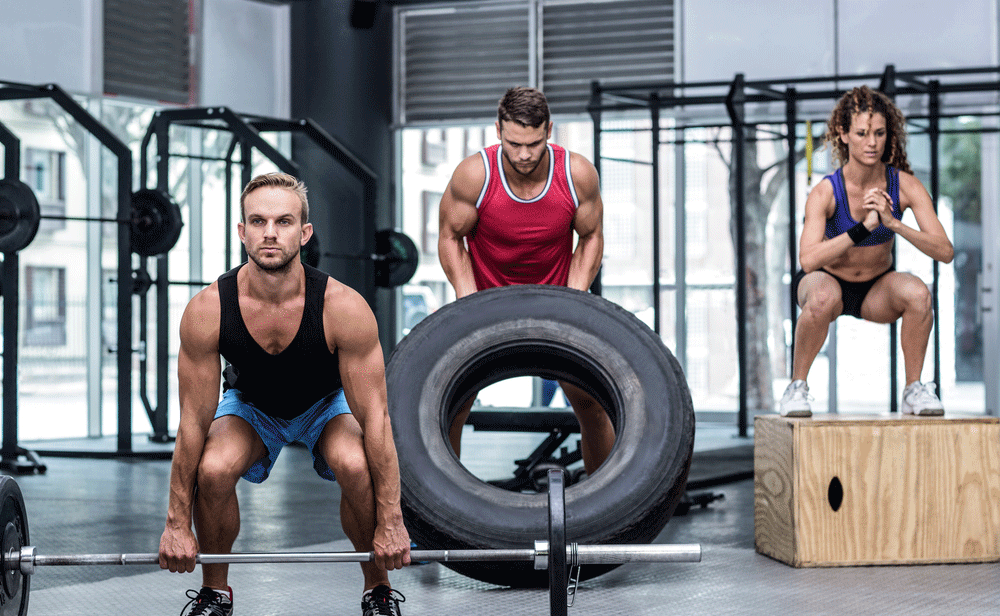 Cross-Training Gym Network™
Reach high-intensity fitness enthusiasts at 7,000+ cross-training "functional fitness" gyms nationwide. These gyms are a social and sometimes competitive workout environments where relationships are forged, including those with brands that members can try and experience first-hand.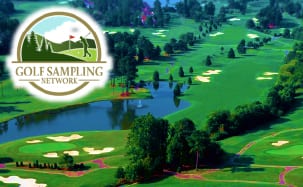 Golf Sampling Network™
Sampling at golf courses provides your brand with a passionate, upscale, and social audience, captive for brand immersion. Whether at the course pro shop, clubhouse, member event, or on the course itself, the Golf Sampling Network™ will tee up your brand at up to 1,000 golf clubs and courses nationwide.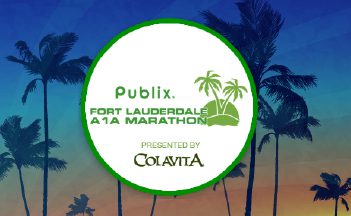 Publix® A1A Marathon, Health Expo, & In-Store Campaign
Now in it's 15th year, the Publix® A1A Marathon, Health Expo, and Integrated Shopper Marketing program gives brands a fully turn-key platform to connect with amateur athletes and families with live events, product sampling, in-store merchandising, and digital support.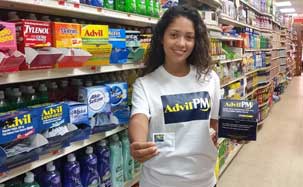 Hispanic Supermarket Network
More than 1,000 stores with 3 million weekly shoppers in the Greater NYC area (parts of NY, CT, PA), Southeastern Florida & Tampa, and all Texas DMAs. Trained and experienced on-site Brand Ambassadors that are fluent in Spanish and members of the community, will hand-deliver your brand samples at POS.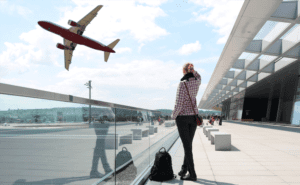 American Airlines
American Airlines is the largest airline in North America with 198 million passengers annually. Now your brand can capture the undivided attention of American's upscale passengers through our suite of sampling touchpoint opportunities — in-flight, at the gate, in American's exclusive Admirals Clubs, in overnight kits, and even crew members in staff lounges.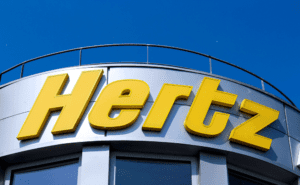 Hertz Car Rental
Sample to mid-upscale business travelers with the #1 car rental company in the U.S. This hand-delivered travel sampling channel is perfectly positioned for product trial in context of where samples are welcome and tried. Support your trial with a full menu of integrated media that will make your new consumers feel good as Gold.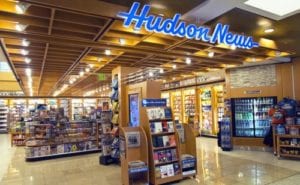 Hudson News
Distribute up to 12 million samples / month to travelers at hundreds of Hudson News stores in 70 major U.S. airports, as they seek out and purchase products for their trip. Passengers will welcome and try your hand-delivered samples in the terminal, or when captive en route to their destination, spending quality time with your brand.
Simon Malls
Simon Malls, the #1 mall developer in the U.S. will give your brand a unique opportunity to reach millions of targeted consumers at the exclusive Simon Guest Services centers. You can also sample during the Easter and Christmas holidays in the special seasonal villages that attract and delight millions of families with kids each year!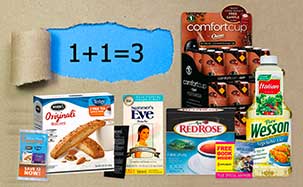 Cross-Brand Sampling
Hosting a complementary brand sample in/on your package gives you a powerful promotional point-of-difference at shelf edge, attracts new users, and drives incremental case buys and display activity at retail. Being hosted by a partner brand gives your brand highly targeted trial and conversion, secondary store exposure, and merchandising power.
END-TO-END SOLUTIONS
We are a full-service sampling agency, meaning that once you engage us for a project, we work with you and/or your agency to provide end-to-end solutions from conception through execution that are included in almost every program we run: sampling planning and strategy; in-house creative services; geo-mapping capability for shopper sampling activation around key account locations; and consumer / shopper and venue depth research. We also offer production services including printing, overwrapping, card-tipping, and custom packaging (estimated by request).
"We're consistently impressed by the quality of the content provided by CoOptions. They approach media with the mindset of a CPG marketer, which means they seek out every opportunity to turn impressions into retail sales growth."
"CoOptions…is the gold standard. We ran several campaigns, all of which greatly exceeded goals and expectations."
"Working with CoOptions has been a great experience from beginning to end. They over-delivered on all fronts and communicated so well throughout the entire process."
"Our recent sampling trial with American Airlines and their VIP lounges taught us that upscale travelers are seeking out better-for-you snacking options while on the go. To be able to reach these individuals and create buzz for our brand in such a controlled environment, was also key to popchips learning more about their snacking needs and choices. Also, working with CoOptions made the program a seamless experience, making it a great success."