GOLF SAMPLING NETWORK™
ENAGE UPSCALE GOLFERS AT UP TO 1,000 COURSES NATIONWIDE!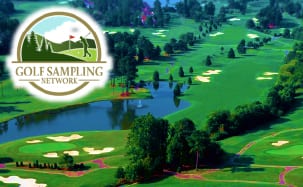 There are more than 33.5 million annual golfers in the U.S., 24.2 million who played more than 434 million rounds on a course last year and another 9.3 million that visited driving ranges and other golf venues (Source: National Golf Foundation). Sampling at golf courses provides your brand with a passionate, upscale, and social audience, captive for brand immersion, whether at the pro shop, clubhouse, or on the course itself.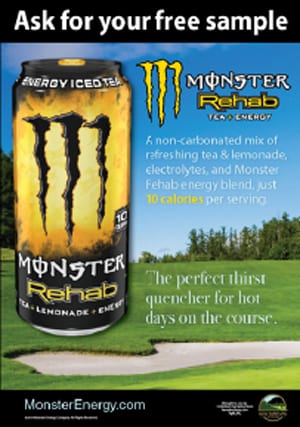 Locations/Reach:
We presently cover approximately 680 locations nationwide and growing.
Up to 500,000 per 4 – 8 wk. promotion period
Averages 1,000 to 2,000 samples/course depending on size
All course programs are 100% contractual opt-in for each and every project.
Key Demographics:
Core Age Range: Core 18-59
Largest Age Segment: 18-34 (10.4MM).
Gender: 77% male / 23% female.
Avg. Income: $101K (91% own homes).
Marital Status: 68% married.
Ethnicity: Growing diversity, 20%+ African-American, Asian, and Hispanic.
Product Sample Distribution:
Pro shop
Clubhouse
1st and 9th tee (tenting and staffing optional)
Roaming golf carts with magnetic graphic signs
Signage & Consumer Research:
Custom brand counter cards to invite players to try your sample (we design gratis or you can provide art).
Optional tear pad with invitation for players to opt-in to dedicated project research URL (with $5-$10 amazon.com eGift card rewards) for consumer insights.
Samples and promotional materials for all programs must be submitted for approval.