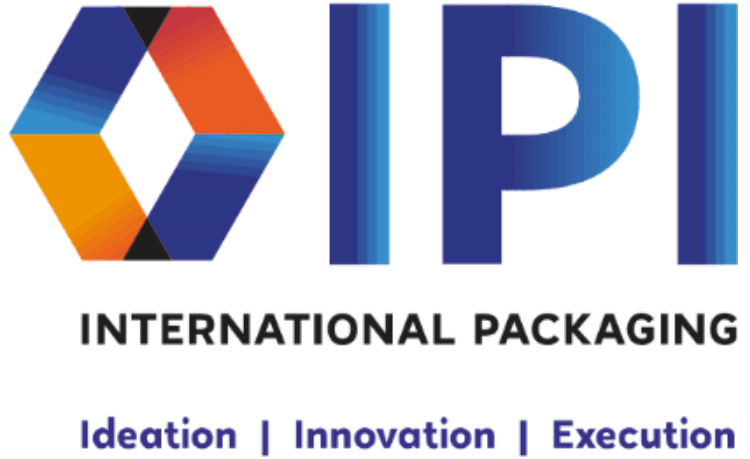 Rev. 6/15/2020
The Sampling Store's warehouse and fulfillment center (International Packaging, Inc.) safety protocols, in compliance with U.S. Department of Homeland Security Worker's Essential Critical Infrastructure During Covid-19 Response:
Business Continuity Plan
As an identified essential critical medical/food print and packaging supplier, we have a specific continuity plan to help guide our company during this uncertain period. This plan is active effective immediately to help contain the spread of the COVID- 19 virus within International Packaging Inc. All Production and Office employees must follow these guidelines going forward.
Business remains Open: The company and all employees are recognized by the U.S. Department of Homeland Security as WORKERS ESSENTIAL CRITICAL INFRASTRUCTURE DURING COVID-19 RESPONSE. This is due to IPI's support of General Mills/3M and other food and medical suppliers.
Business Continuity team: Jon Butkovich (CEO) is leading the Crisis Management Team (CMT) within the business making all critical decisions, with support from the Food Defense Team (FDT). The team reviews our environment and new public guidelines daily for consideration of changes to our policies and practices.
Employee Safety: While the business remains open, the FDT is taking precautions to keep employees safe and healthy which include among other things:

Employees have been advised to stay home if they feel sick or if anyone in their household are symptomatic
Body temperatures are being scanned for all office and production workers as they show up to work to perform their duties. Anyone with a fever will be immediately sent home for a minimum of two weeks
All production employees will only use the employee entrance at the beginning of their shift. Office staff will only use the main entrance. All doors are locked 24 hrs. a day and no visitors are allowed in the building during this time
Any employees who can work remotely will do so during this time
All company employees will use hand sanitizer when leaving the production floor and when upon reentering the floor or office areas
Gloves will be changed after the following: water is consumed at water stations, employee touches their face, using the restroom, and any time an employee leaves the production floor
A reduction of non-essential meetings and gatherings is being advised and physical distancing guidelines are being practiced as much as possible
Routine Environmental Cleaning and Sanitizing:

Outside doors will be opened as frequently as possible to circulate air into the facility.
Posters encouraging hand hygiene, glove replacement policy, etc., will be visible at the entrances and in other high-traffic areas.
All high touch surfaces on premise – door handles, scanners, switches, equipment controls, etc. are being sanitized hourly by full time Sanitation Team
Bathrooms and lunchroom will be cleaned every 3 hours by Sanitation Team
The business is continuing to follow all SQF (Safe Quality Food) safety and cleanliness requirements.
Sanitation Team is required to keep documentation of hourly cleaning schedule and that schedule is being reviewed by the FDT to ensure compliance.
Communication: Notices are being issued to both the production team and office staff daily of any additional relevant safety guidance provided by local government officials and the CDC

As an example, employees are being advised that gas station pumps, credit cards, ATM's and other similar surfaces that are being found to transmit the virus, so that employees and their families are being educated to take appropriate precautions.
Such information is being shared either via email, as a notice on the wall when employees check in and get their temperature scanned
Email/cellphone lists have been updated to be able to reach all workers to advise them of any changes to the environment if urgent notice is required
Suppliers/vendors have been notified of any changes to our production schedule or product delays
All critical vendors have been contacted to make sure they are on the essential business list with the state, so we are not hampered or shut down because of lack of supplies. Backup suppliers are being identified for all critical suppliers
Clients are being notified that we are open and operating as usual

Labor and operations: While we maintain good communications with all employees, so they are up to date with daily information regarding continuing operations during this time, we understand that labor can be an issue. IPI has contracted with two temporary labor agencies that can supply us with the necessary labor to continue operations should the need arise. These agencies have agreed to abide by all of IPI's strict guidelines that are in place to make sure our labor force is healthy and not putting any other employees in danger of contracting the virus on company premises.
Continuous IT operations: IT capabilities are on-premise with daily back-ups off premise. We have both on-site resources (i.e. Kevin Haeg, controller) as well as outsourced resources (Cyber Advisors) that will support our IT infrastructure to ensure daily production can be maintained and those working offsite are able to function as normal. To-date there have been no critical issues.
Contingency Plan: In the event that COViD- 19 is introduced into the manufacturing environment due to an employee being confirmed positive with the virus, IPI will abide by the guidelines set forth for cleaning and disinfecting the entire building by the CDC, State of MN, and OSHA in making sure that the plant is once again ready to resume operations:
Identify critical functions and develop plans for how to staff those functions even with elevated absences.
Immediately close the facility for required cleaning & disinfecting.
Immediately schedule with ServiceMaster Restore (SRM), our licensed and certified 3rd party restoration company, to fully clean and disinfect the plant and certify that it is ready for reopening.
CDC guidelines to be continually monitored to make sure that any changes in recommended procedures are updated.
Notify all employees of the infection and suggest all employees get tested. IPI Would require all employees on the impacted shift who came in contact with the infected employee to have COViD-19 testing before returning to work. Given that we are currently running two shifts per day with no employee contact between the two shifts we would re-open with a single shift (after complete cleaning and disinfection) until workers are tested from the impacted shift.
Continuous monitoring of all employees for symptoms of COVID-19 to determine extent of exposure and to ensure a safe return to work.