HISPANIC SUPERMARKETS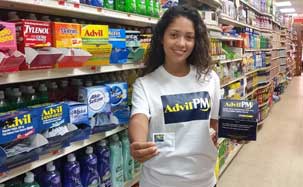 ENGAGE 3 MILLION HISPANIC SHOPPERS AUTHENTICALLY AT POINT OF SALE AT 1,000+ HISPANIC SUPERMARKETS!
Through strategic/proprietary alliances with owners and managers of leading Hispanic supermarkets, we are able to offer a NEW & UNIQUE opportunity to reach Hispanic consumers at key in-store touch points. This is the only way to come face-to-face with these shoppers. Key "In-Store Touch Points" can often be the aisle where the brand/product can be found or other highly trafficked in-store locations. Our trained/experienced on-site Brand Ambassadors execute and monitor the hand-to-hand distribution of samples to in-store shoppers. These Brand Ambassadors have the full authorization, approval and support of the storeowners and their managers.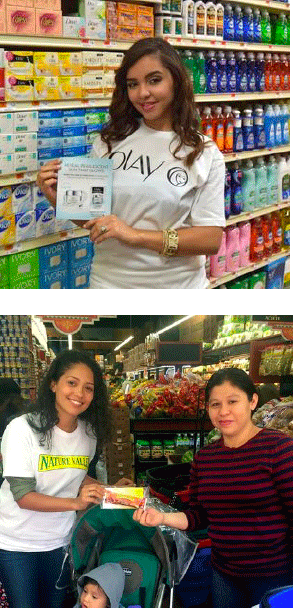 Locations/Reach:
More than 1,000 stores with 3 million weekly shoppers. Locations can be selected by geography or store chain in:
Greater NYC Area (parts of NY, CT, PA)
Florida (Southeastern Markets & Tampa)
Texas (entire state, all markets)
Key Demographics:
Gender: 84% + Female
Age range: 25 – 55
Children at Home: 87%
Extended Family Households: 94%
Key Lifestyle Attributes:
Value-oriented, smart/efficient shoppers.
Social and highly communicative with friends, family members and other shoppers about what's new, what they should try and what they recently tried and liked.
Highly receptive to in-store promotions and sampling.
Product Sample Distribution:
Sample distribution in-store at POS in a comfortable and trusted environment.
Sampling by trained Brand Ambassadors, who are members of the community and fluent in Spanish.
Implied community/store endorsement.
Key Program Features:
Unfettered access to Hispanic shoppers and their immediate and extended families at stores located in high-density Hispanic communities.
Our Brand Ambassadors know and understand the communities in which they work and are fluent in Spanish.
Inventory and status updates are provided on a bi-weekly basis.
Validation and Compliance reports and photos of sample distribution are available at the end of the promotion.
Product exclusivity.

Samples and promotional materials for all programs must be submitted for approval.